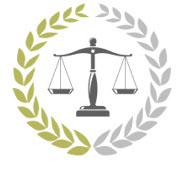 SAMUEL O. ZIBIRI SAN & Co


Email
info@samuelzibiri.com
HEAD OFFICE
Plot 2234, Road 4
Cadastral Zone E27
Close to High Court of the FCT
Apo, Abuja, Nigeria
PHONE
08033140333
08075624010
PO BOX
Post Office Box 214
Garki, Abuja, Nigeria
EMAIL
info@samuelzibiri.com
zibirichambers@yahoo.co.uk

El-Shaddai Chambers is a law firm with experience and depth. We have represented businesses, government and personal legal matters with unparalleled proficiency. We maintain a high degree of competence and our clients can be assured of quality legal representation.

Our areas of practice are wide and cover both solicitors' practice as well as advocacy. However, because of our training in alternative dispute resolution, some of our court-connected matters are better resolved out-of-court in the best interest of both our clients and the opposing party.

Our lawyers are committed to working as a team to deliver legal services of unsurpassed quality, effectiveness, and efficiency. When representation requires litigation, we are aggressive trial lawyers who are not afraid to fight to protect our clients' rights. We also believe in reasonableness.

Our vision is to be one of a leading law firm in Africa. Our mission is to use all our competences to render legal services to our clients with a view to adding value to them and imparting positively on the society. Our corporate culture is characterized by teamwork, mutual respect and a commitment to excellence.
We believe we must not only meet, but also exceed the expectations of our clients. Get in touch with us today and discover what makes us unique.